About Recent Catholic Church
This year, I go to one of the catholic elementary schools
once a week to read a book or two as a volunteer.

Last week, when I went to the school,
I was wearing a brace since I took a fall when I was
walking on a sidewalk.

Students asked me, "Why are you wearing a brace?"
"When I fell, I got a crack on bone in my hand."

Then, one student told me, "I had a broken bone
last year." The other student said, "Me, too!"
They like to compete in anything and they love to win.

I read a book about color that day.
The book's name is I FEEL TEAL.


Teal is a medium green blue color.
Other colors in this book are, magenta (purplish red: happy),
and ecru (light beige: quiet). The author tried to mixed colors and feelings.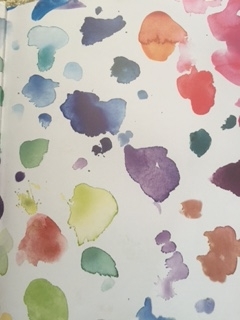 And after reading, I had them draw flowers or cars using mixed colors.




Recently, I found in the newspaper a story a priest who
fled to a foreign country who was captured. He was a serial child molester.
He worked at a catholic school.




I, myself went to the catholic middle school and almost graduated
from the catholic high school. But, my father became ill when I was in
11th grade. So, I had to change the school. I am familiar with
catholic school to a certain extent: bible, church, holidays, and wearing
a uniform to school.

But, what is going on with the catholic church in recent years?
After little boys were molested by the priest, some committed suicide.

Solution? I think priests don't need to be a single.
They should get married.

This might not solve the problems in the catholic church.
But, partially, yes.

I don't want any bad things to happen to the boys and girls,
especially at the school I go to read books. They should be proud of
reporting me their broken bones and wining at anything.

I asked students to give me their drawings. I wanted to send them to
Japan. Students said, "No!" They were so proud of their
drawings. Ok, you don't have to give it to me. Keep it and enjoy your work.










スポンサーサイト